More than 50% of America's restaurants have at least one burger on their menu*. As operators look for a better year ahead in a post-pandemic world, Red Gold® is ready to provide you with important ingredient trends. These trends can help you craft your menu for 2021 with better burgers that will have customers coming back for more.
ACCORDING TO DATASSENTIAL, THE FASTEST GROWING BURGER INGREDIENTS IN 2020 WERE KETCHUP AND PICKLES.
The past year saw the greatest growth within the burger category driven by plant-based proteins, up an astounding 47% since 2019 and up 1,149% since 2016*! Burger value meals are recording a 10% spike in orders while prices for a typical burger value meal went up 17%. To give you an idea of current menu pricing, the average price of a burger value meal in 2020 is $10.59**. The average price of a typical cheeseburger is $7.84, and a hamburger is $7.35. The price average for a bacon cheeseburger is $8.74.
Next thing to consider is hamburger toppings with bacon at the top of the list. The most powerful word to use for LTO menu success, and especially for a burger, is bacon. The savory flavor of a few bacon strips on a burger is definitely an essential ingredient.
The 5 tips below will provide a deeper dive into the current trends and examples of how to build a successful burger:
Trend Worthy Sauces
The use of custom sauces, such as an aioli or smoky BBQ sauce either as a burger condiment or dipping sauce for chicken tenders, are on the uptick. For example, 40% of consumers say they would likely order a smoky BBQ burger***.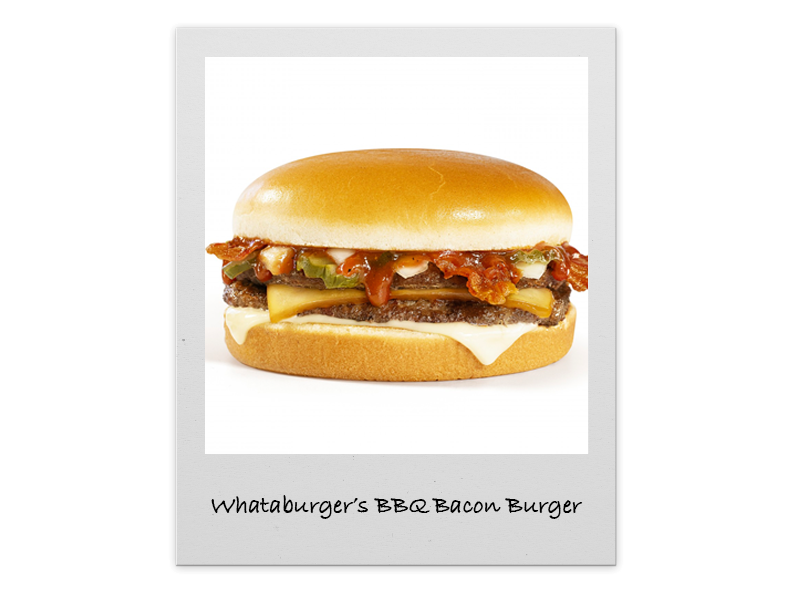 A good example is Whataburger's BBQ Bacon Burger that tops two beef patties and bacon with smoked cheddar cheese, Monterey Jack cheese and smoky tangy BBQ sauce.
Don't Forget the Ketchup + A Pickle!
According to Datassential, the fastest growing burger ingredients in 2020 where ketchup and pickles, tied at a 17.2% increase since 2016. Other sauces worthy of trending status include chipotle (+10%) and ranch dressing (+8%).
Picking the Right Vegetables
Arugula, caramelized onions and cucumbers should be at the top of the list when considering your burger menu. Arugula as a burger topping has grown by 44% since 2016 while caramelized onions jumped up 25%*.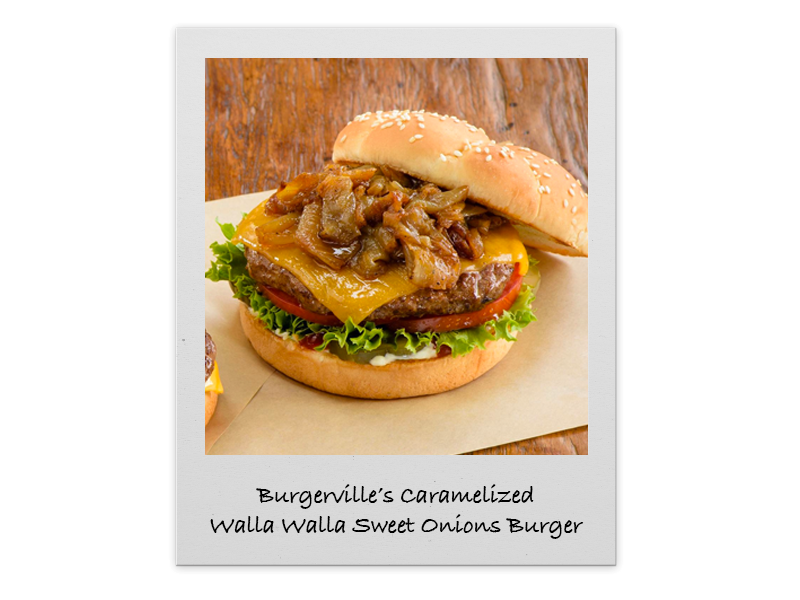 A great example is Burgerville's Caramelized Walla Walla Sweet Onions Burger with Face Rock Creamery cheddar, BBQ sauce, and a 1/2 lb. or 1/4 lb. beef patty.
For Cheeses, It's Tillamook
Congrats to Tillamook, a dairy co-op brand from Oregon that has made the greatest jump as a branded ingredient on burgers over the past four years. Their regular cheese mentions grew by 52% and their cheddar cheese grew 48%*. Goat cheese and jack cheese also are on a growth curve for burgers.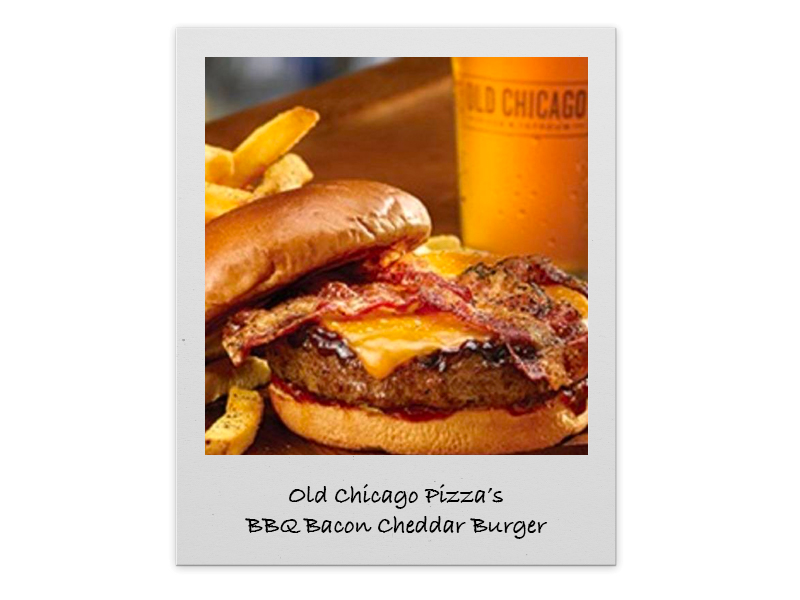 Old Chicago Pizza's BBQ Bacon Cheddar Burger is brushed with house-made BBQ sauce, topped with Tillamook cheddar and peppered bacon strips.
Beyond Plant-Based, What Other Proteins Are Growing?
Plant-based burgers appear to be a must-have option for 2021, but Wagu beef also logged healthy gains according to Datassential, up 72% since 2016. Also, consider brisket (+52%) and short ribs (+39%). Black beans as a protein also increased by double digits at 22%.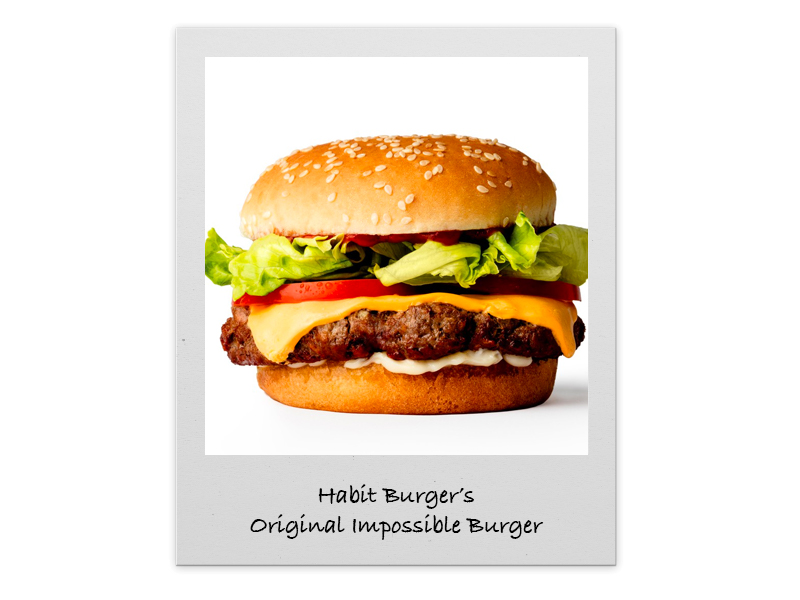 Habit Burger's Original Impossible Burger features a seared plant-based Impossible patty topped with caramelized onions, lettuce, tomato, pickles, mayo and American cheese on a toasted sesame seed bun.
Consider Your Daypart for Specialty Burgers
Say hello to specialization for your burger planning. Since 2016, "brunch burgers" and "breakfast burgers" have grown by 94%! Sliders still have legs, with the mini burgers growing by 12%*.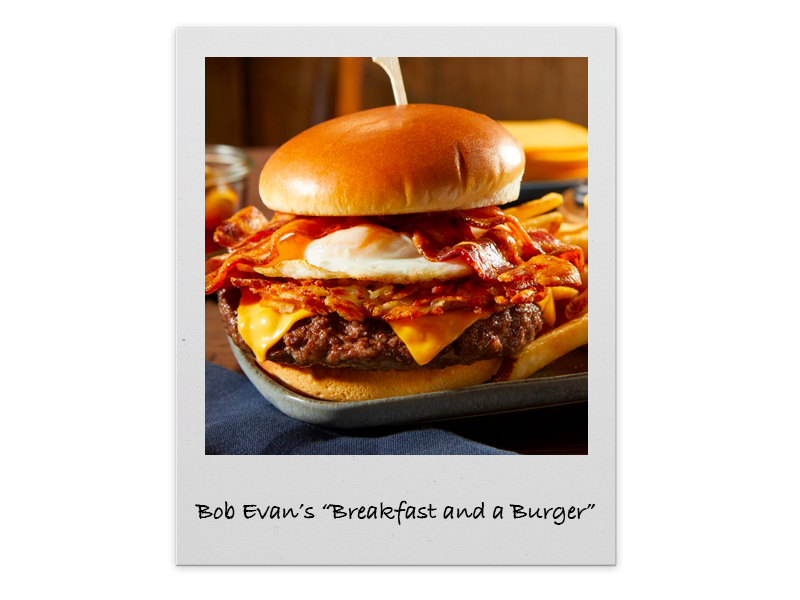 Bob Evan's "Breakfast and a Burger" is a 100% black Angus beef patty with crispy, seasoned hash browns, melted American cheese, hardwood-smoked bacon and a fresh-cracked fried egg on a warm brioche bun. Served with their delicious spicy maple honey and choice of one or two sides.
Building back business in 2021 means adding irresistible ingredients for new burger items. Put your best burgers forward by following these tips to welcome customers back inside for more brews, alcoholic beverages and sides that will help your operation recover from 2020.
*Datassential, September 2020
**Technomic, September 2020
***Technomic, Consumer Burger Study, 2019