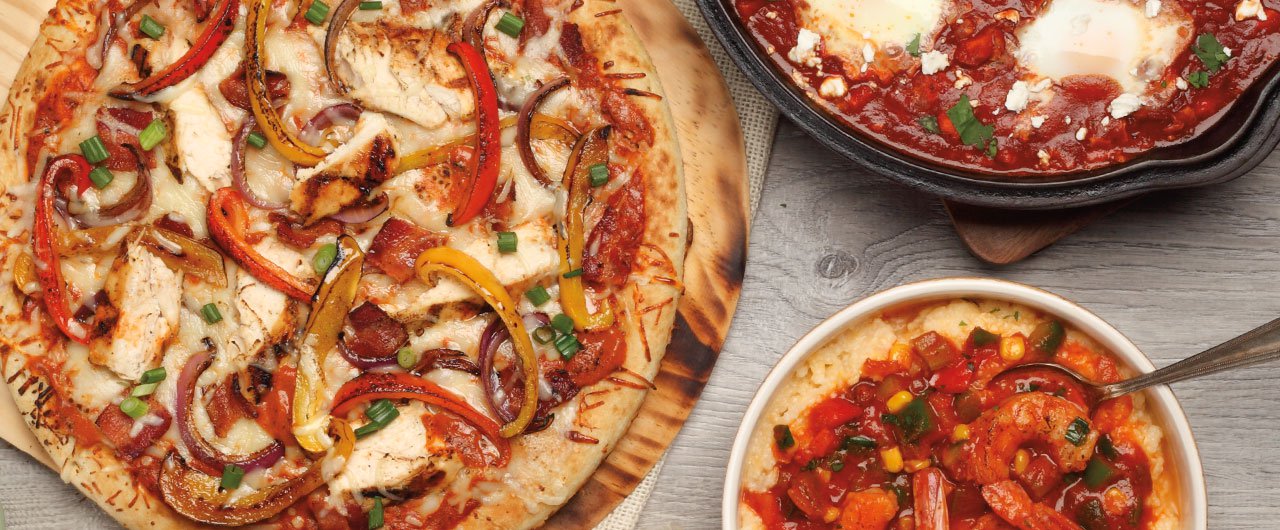 Did you know that consumers say marinara sauce is their absolute favorite sauce?* Whether you call it marinara, pizza sauce, spaghetti sauce, or "red sauce," there was an 11% increase in the number of consumers who say that they are eating more of it in just the past year.*
While 60% of restaurants offer a tomato-based sauce,* most still think of their marinara sauce going atop pasta, and pizza sauce solely atop a pizza. The Redpack brand has stood for versatility in the use of its fully prepared sauces for generations of operators.
The universal popularity of red sauce is now sparking fresh menu innovation by independent operators. Meatball subs are a great example. Up 9% in just the past year, operators are finding new ways to add color and flavor. Here are seven examples of lucky chains that are getting the most from their red sauce.
Carrabba's – Classic Combination, $13.99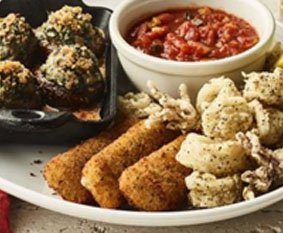 A classic sharable appetizer or big-time snack, hand-breaded calamari, mozzarella sticks filled with three cheeses, and stuffed mushrooms served with a side of marinara.
Quiznos – Italian Prime Rib Sandwich, $8.95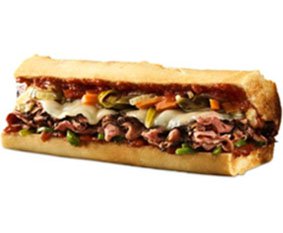 Tender prime rib, provolone cheese, sautéed onions, giardiniera and green peppers all topped with marinara sauce.
Burger King – Spicy Crispy Chicken Parmesan, $4.99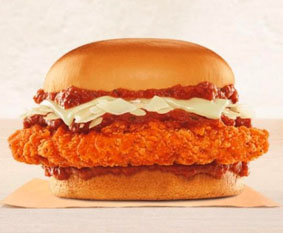 Breaded with bold flavors and fried crispy, this spicy piece of chicken is topped with marinara sauce, melted mozzarella cheese and shaved parmesan cheese, and then served on a toasted potato bun.
Uno Pizzeria & Grill – Steak & Cheese Pizzanini, $12.29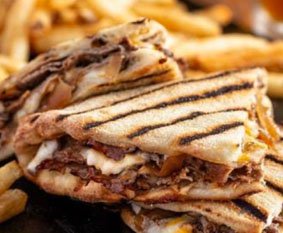 Grilled pizza dough stuffed with thickly sliced steak, caramelized onions, and cheddar and mozzarella cheeses, baked till warm and melty. Your choice of marinara or creamy Dijon dipping sauce.
Pizza Hut – The Stuffed CheezIt® Pizza, $6.49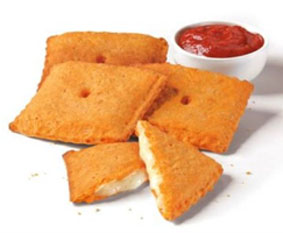 Jumbo squares with sharp, real cheese flavor and stuffed with cheese or pepperoni and cheese. Served with a side of marinara dipping sauce.
Fazoli's – Chicken Parm Breadstick Slider, $1.59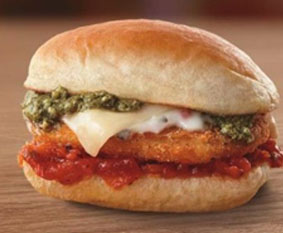 A snack-size breaded chicken with slider buns made from Fazoli's famous breadstick dough and brushed with garlic-buttery goodness, then topped with marinara, alfredo and melted mozzarella.
Cheesecake Factory – Creole Shrimp & Andouille Sausage, $17.95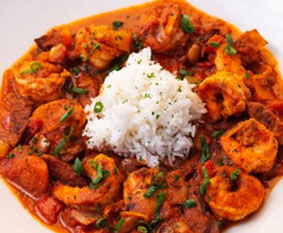 Shrimp, andouille sausage, peppers, onions and garlic in a mildly spicy tomato sauce served over rice
Chains are increasingly embracing red sauce as they look to leverage best-loved flavors in new ways. A quick check of operator purchase levels of marinara sauce from a recent survey saw a 22% increase in purchases in the past year.*
Redpack sauces make it as easy as heat and serve to reduce time and ensure consistency. If you would like to try a Redpack sauce or any of our exceptional tomato products, request your free sample now.