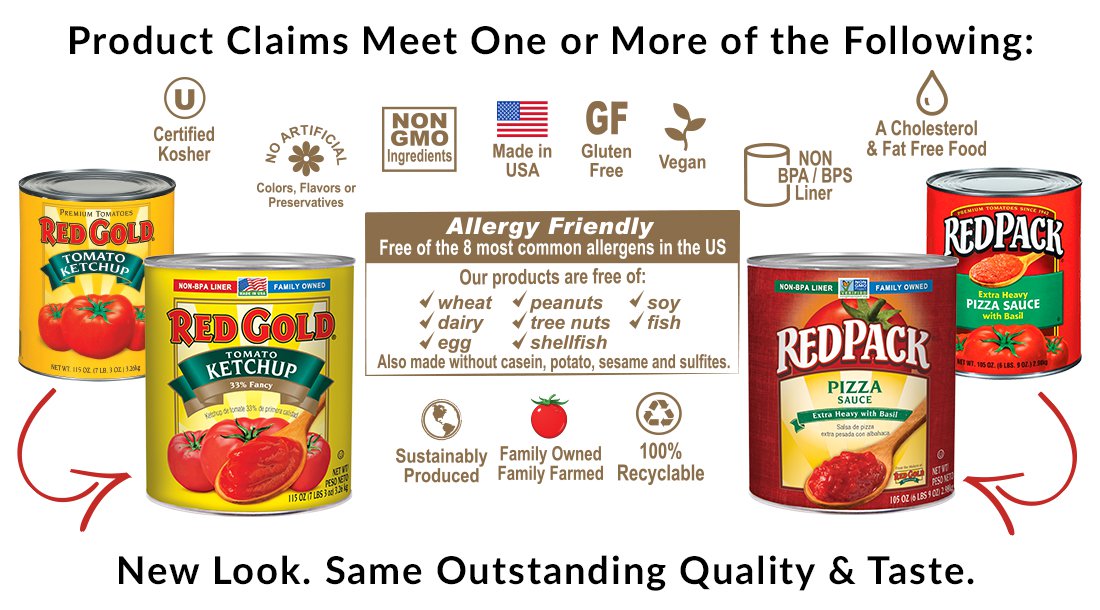 RED GOLD® HELPS KEEP YOU A STEP AHEAD
As the foodservice industry evolves to the new normal, it's important to understand how consumer's attitudes are even more strongly impacted by the food they eat. A consumer survey by Datassential in May 2020 found that 78% of consumers agreed that their diet can play a major impact on their body's ability to protect against illness. Among many reasons, it's this strongly adopted consumer perspective that should be considered when considering clean label ingredients and health-oriented terms on your menu.
Lycopene, found naturally in all tomatoes, is a well-known and powerful antioxidant with many health benefits, including sun protection, improved heart health and a lower risk of certain types of cancer. Canned and processed tomatoes provide three times more lycopene than fresh produce tomatoes. Furthermore, the human body does not produce lycopene naturally and it relies on the consumption of processed tomatoes and tomato based sauces like Pizza Sauce for the source of this powerful nutrition. Red Gold offers some fully prepared sauces that include extra virgin olive oil, which actually increases the body's absorption of Lycopene.
At Red Gold®, our Quality Assurance team, Food Scientists and various operations teams were led by Colt Reichart, Red Gold's fourth-generation family owner on our path to Non-GMO Project Verification. This required that products from 23 product categories, 389 various combinations of flavors & cuts, spanning 44 containers and sizes were evaluated and reformulated to showcase clean label call outs like: No Artificial Colors/Flavors or Preservatives, Non-GMO Ingredients, Gluten Free, Vegan, Certified Kosher, Cholesterol and Fat Free, as well as Free of the 8 Most Common Allergens in the US. The product Non-GMO project verified was certified by a third party and this premium call out is adorned on the new Foodservice labels of each available product in Red Gold's family of brands. An added feature of Red Gold's labeling is the bilingual feature of product and nutritional information.
Red Gold was the first tomato brand to offer Non-GMO Project Verified products in a Non-BPA/BPS lined cans. "No other canned tomato brand out there has this level of transparency on their labels," said Colt. "As consumers return to restaurants, the Red Gold brands can help your customers have the confidence that they are putting premium quality products into their bodies." Red Gold boasts a certified sensory panel, whose taste buds have been tested to assure scientific accuracy. This helps Red Gold ensure premium quality and "The Freshest Best Tasting Tomato Products in the World", as promised in the company's mission statement.
Kerry International polled consumers on the types of key words that they look for on a menu item's description to assure that they are eating premium quality, healthy foods. The infographic below can help you craft your next menu item with the right words or phrases based on your clean label products.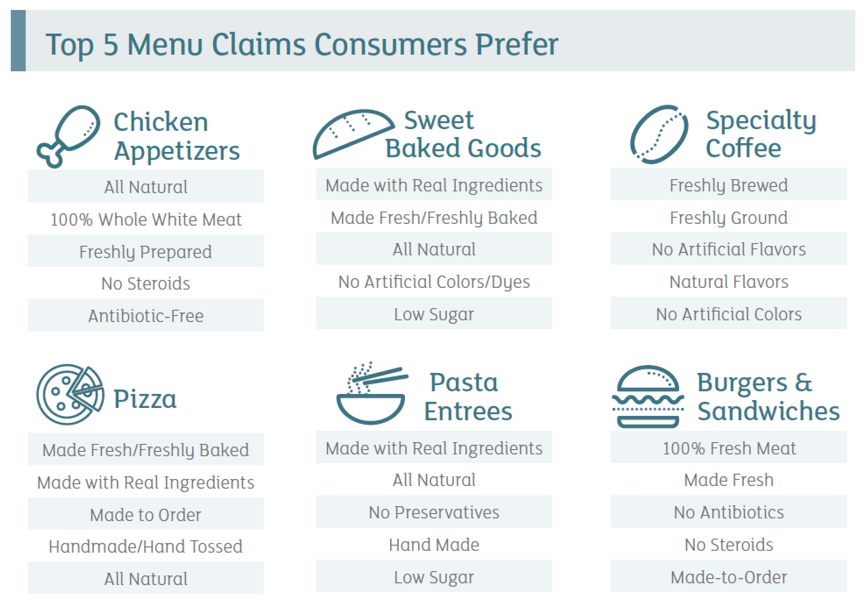 If you're considering some of these call outs, it might just pay off. Key word phrases on your menu can also justify a higher price. According to Food Insider Journal, 75% of consumers are willing to pay more for a food or beverage item whose ingredients they recognize and trust.
The term "clean label" has become a common phrase meaning healthy ingredients, and it is gaining traction among consumers. "Premium ingredients" and "innovative flavor" are two other terms that are powerful in describing a condiment, sauce or dressing and supports an operator's commitment to quality.
Beyond clean labeling for your customers, when you buy Red Gold you can feel good that the brand you buy supports Family Farmers, American Manufacturing and Sustainability. To learn more about Red Gold's sustainability commitment and initiatives, visit RedGoldFoods.com/About-Us/sustainability
Join our family! Red Gold is Family Owned, Grown & Made™ in America with a legacy that spans four generations. Click HERE to contact a Red Gold Sales Manager or Broker today!