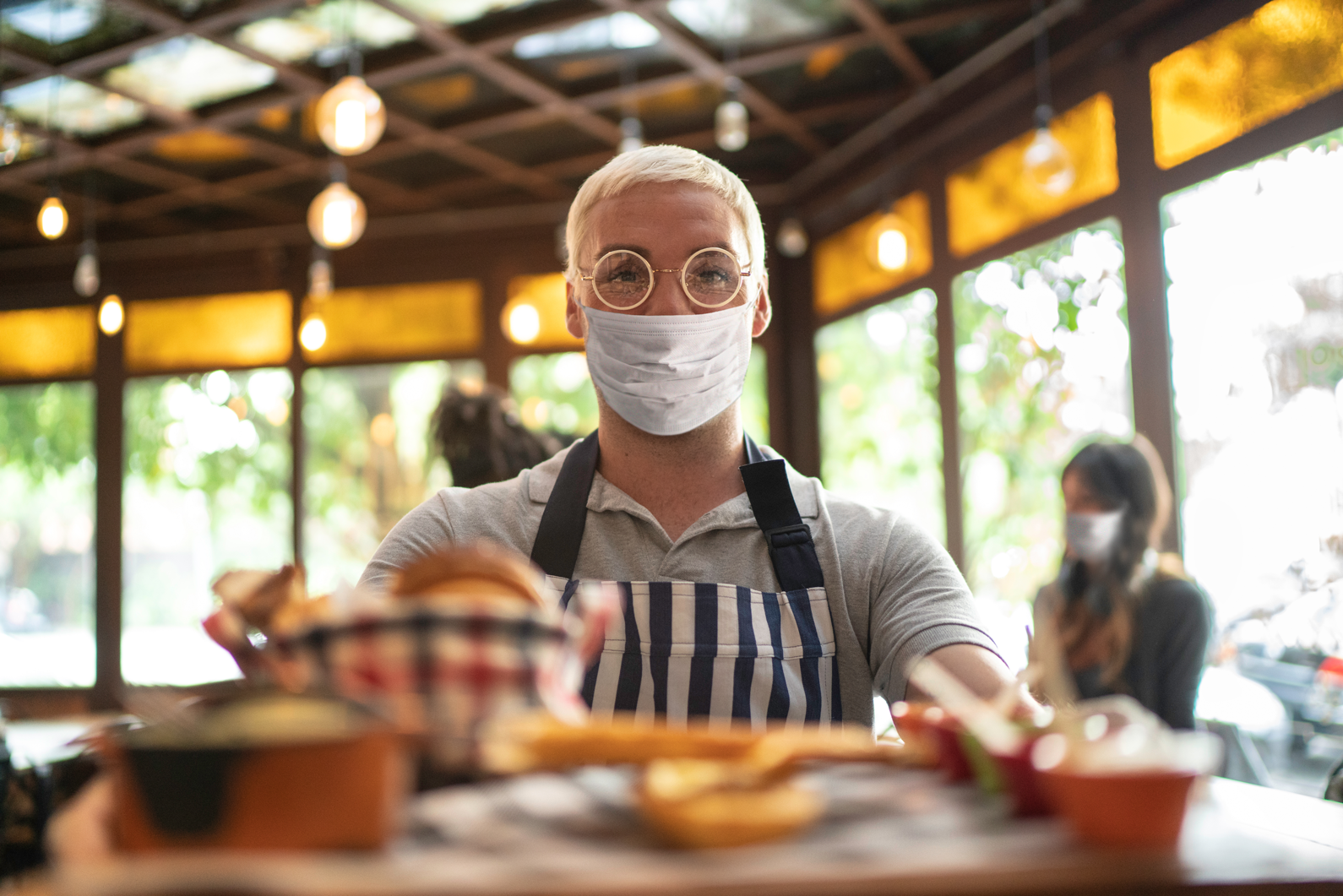 The COVID pandemic has left operators rapidly searching for alternatives when serving ketchup and other condiments to their patrons. This means the stakes are high for creating a positive operator experience when serving America's best-loved condiment. Ketchup! Red Gold® has been offering premium quality foodservice condiments for 78 years through four generations of family ownership. Here are some fresh ideas for changing the way you serve ketchup and other condiments.
Make serving ketchup automatic – When customers order sides like French fries or a main dish like burgers or chicken sandwiches, train your wait staff to automatically ask if they would like ketchup with their order. Why? Because if it's not brought with the order, the server will need to make another trip to the kitchen. Bringing ketchup when the meal is served is a signal that your restaurant is focused on customer satisfaction.
When portioning, serving in a stainless-steel ramekin is smart – Stainless ramekins are affordable and are used for multiple applications. They are a sustainable and eco-friendly option. Red Gold offers a variety of ways to dispense ketchup into ramekins, from 3-gallon bag-in-box dispensers to plastic jugs that come with a free pump. Red Gold even offers an optional pump kit that fits the popular #10 can for dispensing back-of-the-house.
Portion control is an acceptable alternative – If you worry that bringing portion control packets or pre-packed dipping cups to the table downscales your brand; Don't! Datassential surveys have found that due to COVID, customers are giving restaurants a pass when it comes to going out of your way to address potential points of infection. Red Gold packets or cups are widely distributed and great for your delivery, take-out and as you consider changes to how you serve ketchup for dine-in at your tables.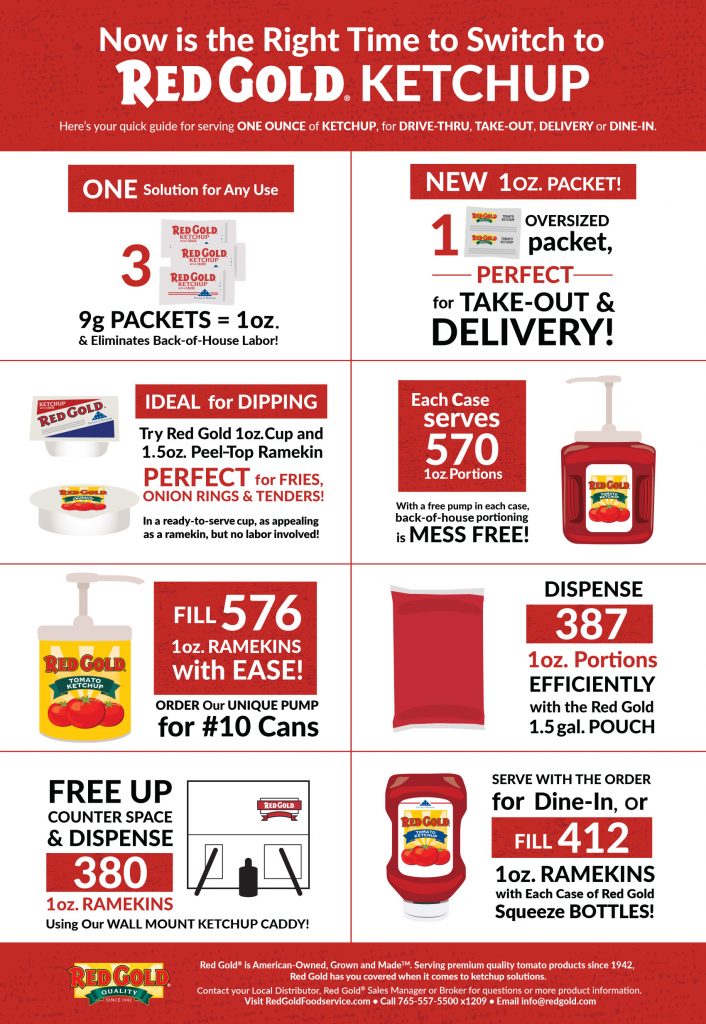 Red Gold and Fold of Honor bring you 'Ketchup with a Cause' – Whether you serve portion control or bring a sanitized bottle to the table, Folds of Honor Ketchup sends an important message. Proceeds from each case of this new Red Gold partnership go directly to the Folds of Honor Foundation. The charity provides educational scholarships to families of fallen military heroes. Serving 'Ketchup with a Cause' tells your customers that despite your challenges from the pandemic, you are giving back to those in need.
When customers want a bottle of ketchup, give it to them – Many operators have staff bring a plastic bottle of ketchup to the table with an order or upon request. As an added precaution, a staff member wipes down the bottle between uses to reduce concerns of spreading germs. However, be aware that each wipe down impacts the bottle's label and can degrade the look of the packaging. As a response, you have the option of downsizing the bottle from a 20-oz. to Red Gold's traditional 14-oz. bottle, both of which are part of the Folds of Honor partnership.
Turn ketchup from a giveaway to profit – Think about making ketchup more than a condiment. Using it as an ingredient mixed with another sauce can make it a signature sauce that you can upsell. Mixing ketchup and a hot sauce for a spicy ketchup or ketchup with mayo for a "fry sauce" is an easy back-of-house process. According to Datassential, spicy ketchup menuing was up 18%, and fry sauce was up 14% in 2019.
Be aware that consumers are coming to you with new expectations for your staff and their experience. Red Gold is ready to help by offering the "new" best practices and product to support your return to full capacity. Order a free sample today of any of Red Gold's ketchup and condiment options in support of finding your new normal while serving your customers.